new album out on the 8th of August!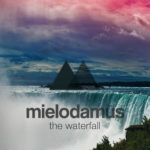 I'm very happy to announce the release of my newest album in less that a months time, on the 8th of August. The album calld 'The Waterfall' will consist of 12 tracks with a run time of about 47 minutes. It will be available through every popular streaming service and will be available to download in full for just €2,- via BandCamp.
It's been about one-and-a-half years since 'In the Forest' was released so it's high time for a new project. The song 'Faded Silhouette' is already available to listen to on YouTube, via the link below. For the keen eyed, the cover of the album features the Niagara Falls.
Tracklist
Words to Say
The Waterfall
War is Starting
Lewis
I Get This Pain When You Leave
Skyline
Faded Silhouette
So Predictable
Toronto
The Ditch
Will You Help Me?
Out of Breath